CCV RUTLAND HISTORY
former site office manager, Rutland Academic Center
I first started in the Rutland CCV office which was located on the fourth floor of the Service Building in the heart of downtown Rutland across from the present WalMart.  The year was about 1987.  Looking for part time employment, I read an advertisement in the Rutland Herald for part time office work in a growing educational environment.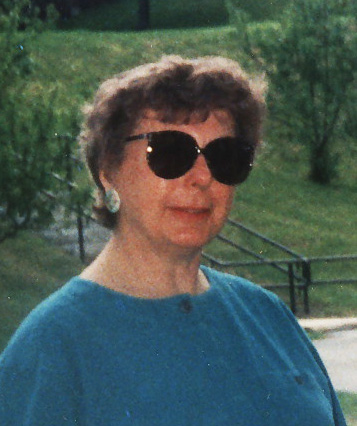 I had never heard of CCV and was unaware of their presence in the community or state. But I applied and met Alice Fee, Office Manager, and Michael Kolesnik, Advisor, took the office test, and met with Betty Matkowski, the Regional Director.  I was hired, and when Alice Fee retired about a year later I became the Office Manager which was a job I held until I retired in 2000.
The Service Building was a step up for the Rutland CCV as their previous facility was the old jail on Center Street.
CCV shared an office with Castleton State College's evening program in Rutland.  We shared office space and classrooms on the fourth and fifth floor.  At the time CCV had approximately 200 – 250 course placements a semester, and most of the students were taking one maybe two classes.   Almost all the students were adult learners, as CCV had not developed a following of traditional-aged students.
In those days there was little testing to determine the preparedness of students wishing to enroll, and there was no financial aid advisor on site.
Registrations were done by hand with multiple carbon copies going to different offices in Waterbury–business, financial aid, plus the site's copy and the student's copy.  I cannot imagine having to do that with today's large number of students enrolling each semester.
True to what was touted in the want ad, the Rutland CCV did grow and prosper to the point that we were outgrowing our ability to handle classes and serve the students.  It was time to find a new location in Rutland.
Betty led a group looking for a facility that could support our burgeoning site.  We looked at about three or four locations and finally settled on the Howe Center on Strongs Avenue just down the street from the Service Building.  The Howe Center was at one time the home of the Howe Scale and Foundry business.  It had closed and the massive property was purchased by Joe Giancola, who was transforming the many buildings to suit businesses looking for a home.  When we first looked at the space he was offering us on the third floor, we could look through the building and see the mountains to the west of Rutland.  The space needed A LOT OF WORK, but Joe was willing to work with the college and their architect to set up office and classroom space to meet our needs as well as much needed parking space for our growing number of students.
We hired a moving company to transport us down the street.  Tim Donovan, the then computer specialist, came to Rutland with several of his computer people to move our lab to the new facility.  We moved on Friday and were open for classes that Monday
The one unanticipated hitch was the fact that the railroad tracks ran between our building and the parking lot.  At times about 8:30 p.m. a 25 to 30-car freight train would park in front of our facility.  Students and faculty had to walk to the front of the train or cross between cars (which was a no-no) to reach their vehicles.  Joe often promised to have school buses available to transport people to their cars.  He did come through on that promise one time when CCV, Castleton, and St. Michael's College were having a Chamber of Commerce mixer at the site and the Castleton President decided it was time to leave; but the train was between her and her car. I don't know where he got the school bus, but than Joe is an institution in Rutland.
Somewhere in this time frame Apple computers and e-mail arrived.  Any time there is new technology there is a learning period; but as we adjusted to the new way of doing business, it gave us the ability to reinvent our procedures.  By this time we had about three student advisors, a financial aid counselor, and a full-time secretary; and the site continued to grow.  Each year we would see enrollment increase and our summer enrollment would be equal to what we once had during the regular semester.
Our evening enrollment was increasing as well, and we were still sharing classroom space with Castleton although their program was on the decline at this point.  Some of our evening classes were now being held at the local high schools.  It is hard to develop a feeling of belonging to CCV when a class is off campus.  Both teachers and students are not happy.
As we continued to grow, it became obvious we needed more space, and that was when we moved to Evelyn Street–still in the heart of Rutland.  Mark Foley, had purchased a building which he totaled gutted and rebuilt into a two-story facility complete with large computer lab, and science lab.  The staff had an opportunity to have input into the design, and again the architect worked with the school and Mark to come up with space for the staff as well as students.  We were now beginning to see a shift in the student demographics.  We had five advisors, a financial aid advisor and two secretaries.  Students were screened and not allowed to take advanced classes if they could not meet minimum requirements in English and math.  This was helping students to succeed and helping to reduce drop out rates.  We wanted our students to succeed.
I retired in September 2000, just after fall registration.  That semester Rutland reached the magic 1,000 course placements.  Tim Donovan complete with champagne and some of the Waterbury people came to help us celebrate and gave me a grand sendoff.
I was always proud to be associated with CCV.  So many students came through the doors, and it was always wonderful to watch them grow and leave a different person with a new perspective on life.  I was also amazed at the quality of student work.  Many of our teachers were able to bring out the best in their students.  Over the years in talking with many instructors they indicated that they enjoyed teaching at CCV because they found students to be responsive.  Having instructors who enjoy their students and work with them is beneficial for both parties, and is a recipe for success.
Rutland CCV now has its own new imposing building in the city, and it is an important part of the downtown community.