Three Generations of the CCV Family:
My mother, Brenda Colburn, was an early gradutate of CCV. She also completed Credit for Life/Work Experience, and then went on to JSC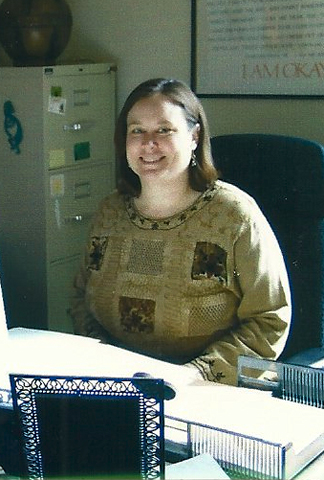 (day program) to complete a degree in Elementary Education. Married, with four children at home, she graduated with a 4.0, and at the top of her JSC class. Years later, she received an Honored CCV Alumnae award from Pres. Barbara Murphy. Now retired, she still hears from former students (sometimes two generations of the same family), that she was their favorite teacher.
My son, Joshua Larose, took courses at CCV & EDP in summers to lighten his course load during his college years. He now has a Master's Degree, and is the only State Inspector in Vermont for energy audits.
My daughter, Sherry Larose, took one course at CCV to help her decide on a college major. She now has a Master's Degree and is a Physician's Assistant at Burlington Community Health Center. She is also the director of Spectrum Health Services for homeless teens. She has a special passion for her refugee and immigrant patients.
I came to CCV as a married mother of two, a college drop-out, working full-time at a minimum wage job. Knowing I was going to leave a dangerous marriage, I arrived on the doorstep of CCV with 15 transferrable credits, where I encountered Joan Kaye, Kathi Rouselle, Maryellen Lowe, Judy Comings, and Penny Ciaraldi. Despite the odds of being a poor single mother, still working full time, with support from my CCV team, I graduated with a 4.0 and was awarded an Alumni scholarship to attend the EDP Program. I graduated with a BA in Psychology, and then a JSC Master's Degree in Counseling. From there, I earned a Basic Mediation Certificate from Woodbury College. I received a CCV Honored Alumnae award from Pres. Barbara Murphy. Later, I earned a Ph.D. in Education: Leadership for Higher Education. My career has been a combination of college teaching and administration (formally at CCV), and counseling. I've taught more than 1,000 students, on-ground and online, and have served too many counseling clients to count. I am currently in private practice in St.Albans and Enosburgh, Healthy Minds: Counseling, Consultation & Education.  CCV was, and always will be, my family.