Coordinator of Student Services, St. Albans Academic Center
Probably most of the "old timers" are thrown back into some kind of nostalgia at the sight of the CCV building in Winooski.  What a stunning distance has been traveled!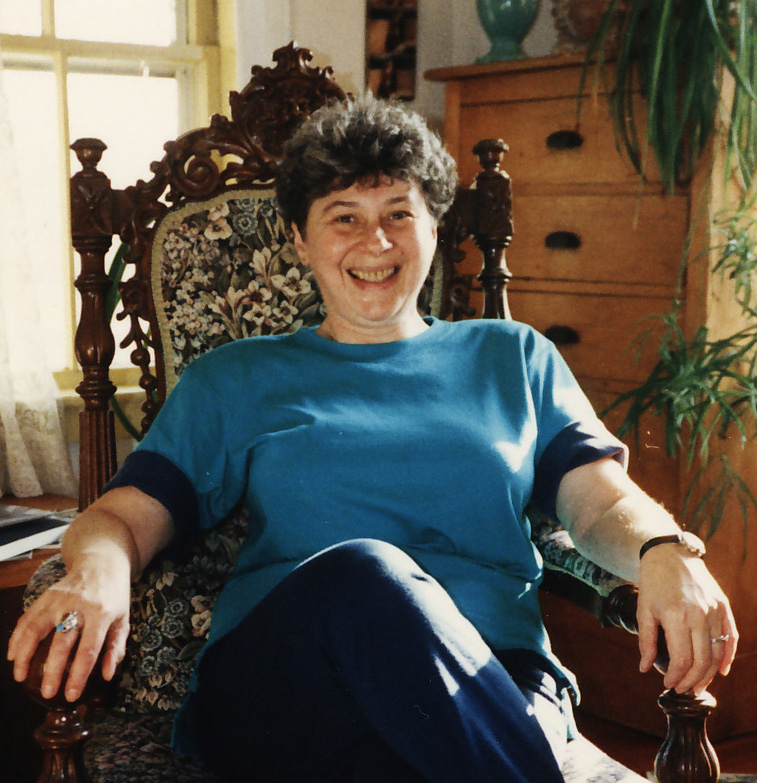 My journey began in 1980.  I had been talked into teaching a class by Pixley (Hill, Coordinator of Instruction and Advisement, St.. Albans Academic Center), who could and still can, talk anyone into anything, I was hooked.  Not ever considering myself to be a teacher, I could never have envisioned myself in front of a class,
Yet, there I was working with the most amazing, engaged, and enthusiastic students.  CCV provided the venue to make this experience possible.
When I became aware that the St. Albans Center was going to add additional staff, I wanted to be part of the CCV family, if possible.  Possible was a big if.  My background was social work, and the day of my interview was hot and windy; my job was with the local home health agency, and the last meeting of the day was with the family doing the milking.  Yep, I arrived wind-blown and fresh from the barn.  As I waited for my interview, Michael Sawdey (another coordinator) was leaving.  He was totally professorial; three piece suit, briefcase, and trim beard.  Despite the odds, I went to the interview.
As I found out later, there was another position opening, one for a student support coordinator.  Happily, along with non-traditional students, non-traditional staff was part of CCV.
This was the beginning for me, an experience that was always challenging, rewarding and NEVER boring.  Our program, under the directorship of Roger Cranse was charged with the development of a course of study that would serve as an introduction to college, academically structured, as well as designed to build confidence in students, often with limited educational opportunity.  Dimensions of Learning was a grand experiment.  Many ideas were floated, soared, popped and fell, added and subtracted, but the finished product worked and worked well.  Dimensions still lives, and being involved in its development was one of the most rewarding experiences I have had.
As for my other memories of CCV, circa 1980, here goes:  store front offices, classroom space begged from anyone willing to have us, other duties as assigned, advising students, hiring instructors, financial aid, selling textbooks, commuting to other offices, etc., etc.  It was a verrrry wide range of activities.  So much has changed, yet what has remained a constant is providing a quality education within the community for students who otherwise might not have this opportunity.  The other constant is the dedication of staff and instructors.
I could write pages about my memories of students.  What amazing, courageous people many of whom soldiered on despite innumerable obstacles to receive that precious diploma.  Some people weren't able to reach that goal, at least not yet, but I don't think there was a student who wasn't enriched by the CCV experience.