My CCV story has to start with VSC, for there is where I spent about half of my 33 (ish) years of employment by the System.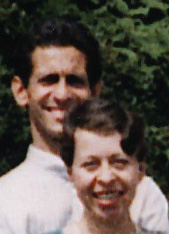 Long, long time ago (approx. 45 years!) in a far away land (I now live in Florida) a young woman was hired
as the Sec. to the Assistant to the Provost and to the Construction Coordinator at the Vermont State Colleges office located on the UVM main campus in Burlington.  It was a small office of about 10 staff, headed by Provost Robert Babcock. Shortly thereafter this office moved into a lovely old house at 322 So. Prospect St. where it remained until moving to the Waterbury State Complex.  It was here that I eventually moved into Payroll/Benefits and got to know the old Burroughs machine that took up half my shared office!  We certainly have come a long way technologically!
CCV came into being with Peter Smith at the helm ('70 I believe);  and eventually would move next door to the Chancellor's Office in Waterbury, where I joined them as Director of Payroll and Benefits for the next half of my venture.  CCV was a safe haven for growth and professional nourishment.  Days were full and learning ongoing but room was made for fun and fellowship as well;  and working was a pleasure.  I look back with warm thoughts and memories on a caring, steady, efficient team that I will always be grateful and proud to have been a part of.
CCV I commend you on your successful mission of enlightenment.  Rock on!
CCV Business Office (retired)