CCV instructor (and former Coordinator of Instruction and Advisement)
My favorite Christmas gift
Most of the instructors and staff who work for CCV would say that they do it for the students and the mission and not for the money or the recognition; however, it's always rewarding when we cross paths with a student years down the road and they tell us the difference that one of our classes made in their lives.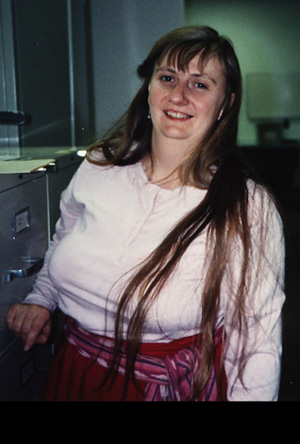 This fortunate event happened to me this past Christmas day and I have to say that it was my favorite gift. Christmas is one of my favorite holidays; however, I woke up Christmas morning feeling like I was coming down with a cold. My husband and I opened our gifts and then drove into St. Albans to pick up my Mom at assisted living to bring her back to my house for Christmas. On the way there, we stopped for gas and I went in to get some cough drops. Behind the counter, a glowing face stared out at me. I recognized the face but couldn't place from where. I have taught a lot of classes at CCV over the past 25 years and worked at other colleges and I remember my students but not always when and where I met them. Juanita came out from around the counter and gave me a huge hug and said, "Your Transitions class made a huge difference in my life. In fact, it turned my life around. I still have the book, Women and self-esteem that you gave us in class."
Then I remembered who this was and my heart glowed. Juanita was a student in my Transitions class about 20 years ago. She was 100 pounds thinner which she told me was due to a low carb diet she had been on for a couple of years.  She was very happy. Her children were all grown up but remarked at the difference this class had made in their Mom's life.  Transitions is a Reach- up program for single Mom's. CCV had received a grant submitted by David Buchdahl to serve this population of single parents going back to school to receive training for the workforce. I had been a coordinator for CCV in both the Burlington and St. Albans sites and I was hired to administer this program which included designing a life skills class. We discussed everything from self- esteem building, to managing your finances, to how to dress for success. It was a comprehensive program in which we helped students get transportation to college, childcare while in class, clothes they needed for school and work, and whatever else was needed to help them to be successful.
When Juanita completed the program, she went on and took other courses in the medical assisting field, but what was most important to her was that she raised her children, built her confidence, and felt good about herself and her ability to contribute to the workforce.
This made my day and my year. The work we do at CCV is not usually immediately rewarded. We do a lot on faith and a belief that if we keep offering support and guidance in an academically rigorous institution, our students will be successful and happy contributing citizens. I believe this works without always seeing the results. However, it sure feels good when the results are tangible. Thanks CCV for continuing to provide me with a challenging and fulfilling work experience and most importantly, for encouraging the success of all students.