For the first few years I worked at CCV, I wrote monthly reports to my supervisor.  I still have those reports, which provide quite a bit of detail about what went on in my region of the college during those four years.  I've used those reports as the basis for this writing.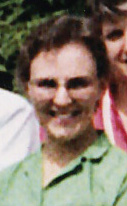 I appled for a job at CCV in the winter of 1979.  I don't remember who was on the search committee, but I do remember they recommended that I be hired.  Unfortunately, CCV's president at the time, George Bilicic, rejected their recommendation.  Lucky for me, but not so lucky for him, Mr Bilicic was prematurely retired soon after that.  I was then offered the position of Regional Director by Chancellor Richard Bjork, starting in July 1979, at a salary of $13,500 per year.   This was the year CCV was almost closed by the Vermont State Legislature, which apparently did not understand the concept of student-centered, alternative education.  Since my alma mater and my former employer was that hippy college, Goddard, I'm not sure how I got invited to help CCV become more "legitimate."
Myrna Miller was to be my boss.  She had just been appointed Dean of the College, also part of the legitimacy push, and its major architect, as it turned out.  My monthly reports to her were typed on a typewriter, using carbon paper, and the carbon copies were on the backs of old course descriptions, such as "Jogging for Beginners."
When I began I was responsible for the Central Vermont Region, which at that time was administered from a small office on Langdon Street in Montpelier.  Not counting me, there were seven staff all together, four of whom (Howard Fischer, Clo Pitkin, Karen Saudek and Judy Tomasi) resigned soon after I arrived.  Judy Cyprian, Terry Knight and Barbara Ploof remained and were soon joined by Eileen Cubit, Theresa Lermond and Dianne Maccario.  In the Spring of 1980, Judy left, and we hired Carol Braswell, Norma Perreault and Carol Peterson.  The coordinators (the two Carols, Norma, Barbara and Dianne) worked on a ten-month contract with summers off.  They did everything:  recruiting and helping students with their financial and academic plans, recruiting, hiring and evaluating instructors and arranging space.  Instructors, who were volunteers during CCV's early years, were now paid $6.30 an hour.
By the time we launched the Spring 1980 semester, we had split our regional presence between an upstairs office at the corner of Main and State streets in Montpelier (shared with the Central Office) and a second office upstairs over Lash Furniture on Main Street in Barre.   The Montpelier office moved to 5 State Street in March 1981, when Eileen was replaced by Irene Mitchell, and Roger Cranse joined us as a Special Services Coordinator.  In those years, most of our 100+ classes were held in local high schools or in office or studio space provided by the teacher.  A few were held in our offices and we had a couple in Bradford and Randolph.  One winter night, when Dianne Maccario and I were returning from a registration in Bradford, my car broke down.  We had to call my husband from a house nearby (no cell phones in those days) to come and get us.
Tuition was $45 per credit in Spring 1980.  Before registration, everyone on the staff drove and distributed course lists throughout Washington and Orange counties.  We hosted meet-the-instructor and registration nights before our classes began.  We gave our first basic skills tests in September 1980.  We were all responsible for visiting classes at the beginning and end of each semester.  We bought and sold all textbooks and packed and returned unsold books to the publishers at the end of the semester.  We laughed a lot.
Up until Myrna took over, CCV did not give credits or letter grades. The Fall 1981 semester was the first in which teachers were required to use course descriptions that were standardized throughout the college, and students were asked to initialize the class attendance sheets if they wanted a pass/fail rather than a letter grade.  Try as I may, I can not remember what our student records looked like in those early years, even though they became my responsibility for most of my CCV career.  I do know that they were on paper, and we prepared them by hand.  We got our first administrative computer in the spring of 1982, a clunky-looking thing we called the "blue egg."  I think it was a Zenith. Jean Gilman became our recorder and trainer.  We were connected to the central office via telephone lines; our long-distance charges were exorbitant because the computer would often lock-up, and we couldn't log off.
In June 1981, the Central Vermont Region was expanded to include St. Johnsbury  (where Rhonda Barr, Leonard Foote, Michael Murphy and Aprel Woods were coping with cockroaches in their office space).  In June 1982 our region became the Northern Vermont Region and included Newport (Lisa Daigle-Farney and Kathy Rousselle), Morrisville (May Bottomley, Penny Domina, Gary Moore and Jan Roy) and St. Albans (Pixley Hill, Joan Kaye, MaryEllen Lowe and Michael Sawdey).  Over the objections of the other colleges in Burlington, we added the Burlington site office later that year; it was located in tiny office space at the Chace Mill, which is across the river from the Champlain Mill in Winooski.  Mica DeAngelis, Michael Sawdey and Tina VanHelden became the staff, and they offered 14 classes in the Spring of 1983.  Myrna Miller had left to become president of Mohegan College in Connecticut and the Chancellor was our acting leader.
By March 1983, I was writing my monthly reports to President Kenneth Kalb.  Before my career as a regional director came to an end in June 1983, I had hired Gabrielle Dietzel, Vivian Cullen, and Sue O'Neill in Barre (1982) and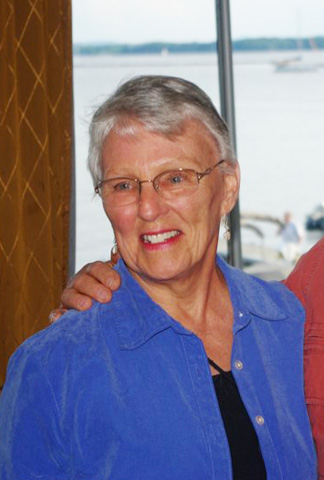 David Buchdahl and Ellie Byers in St. Albans (1983).  Carol Braswell, Leonard Foote, Theresa Lermond, Terry Knight, Michael Murphy, Carol Peterson and Barbara Ploof were gone.  The Montpelier office was closed, and its staff moved to Barre.  The St. Johnsbury office had new, spacious and cockroach-free accommodations. The Northern Region coordinators had prepared 450 courses for the fall of 1983, including three weekend courses and eight Johnson State College courses; and they had developed a two-year curriculum for the new, soon-to-be issued college catalog.  Site secretaries were upgraded to Site Service Coordinators to reflect their increased computer and bookkeeping responsibilities.  A large percent of our enrollment was in computer courses.
Computers turned out to be my thing, and I am thankful that Ken Kalb recognized my bean-counting proclivities and moved me away from the politically challenging work of a regional director.  I started as Registrar in July 1983, and my new boss was Director of Administrative Services, Tim Donovan.