Through my thirty years at the Community College of Vermont I was able to observe and actively engage in this dynamic institution as it grew to better serve the needs of its student population. From teaching classes to expanding the financial aid office I worked directly with students and staff and saw firsthand how flexible CCV is in its attempts to meet the needs of its students through the courses that are offered and their commitment to make education available to everyone. I was able to witness every day how the college stays true to their mission statement as it "supports and challenges all students in meeting their educational goals through an abiding commitment to access, affordability, and student success." As CCV grew, so too did my involvement in the college.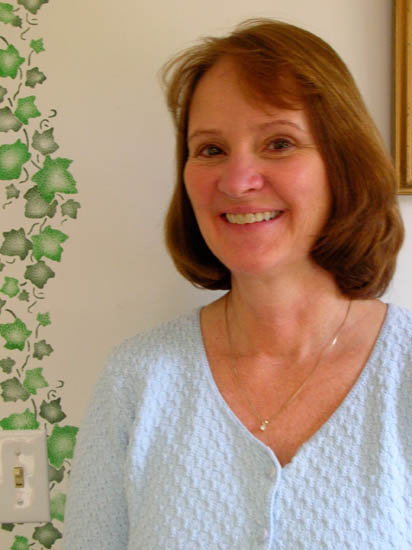 In 1982, after the birth of my son, I applied for a part-time position as a Keyboarding instructor at the Community College of Vermont in St. Albans. Mi
chael Sawdey offered me the position and I held my first class at Milton High School and quickly found that I enjoyed teaching keyboarding to adult learners. After a few semesters, I was approached by Dave Buchdahl about teaching Word Processing an
d took the opportunity since I had word processing experience in my previous position. David was relieved and later admitted that all he knew about computers would "fit on his thumbnail."
In 1985, my family relocated from Fairfax to Shelburne and I began teaching at the Champlain Mill in Winooski. I continued teaching two sections of Word Processing each semester and later added a Microcomputer Applications course.
Bette Matkowski, the Regional Director of CCV, approached me about applying for a part-time position as a Financial Aid Counselor. I love math so it seemed a good fit but I found myself quickly learning about the process from Theresa Bell, the work-study student that I was supposed to be supervising!
Once I gained an understanding of the financial aid process, I started to look at the system as a whole and found inefficiency in some areas and procedures that could be improved. CCV was supportive of these improvements in an effort to make the students' educational goals achievable academically and financially. In order to reduce delinquency, I made sure that finances were cleared before students could register for classes. As the CCV student population grew, it became unfeasible to meet with each student individually. I developed a system called the "Financial Aid OK List" so that advisors would have access to students' financial aid information before they registered for classes.
As the CCV student population continued to grow in the early nineties, my position's hours were increased and I was asked to supervise an Administrative Assistant. We became more efficient with someone available to field phone calls and answer questions. Our office continued to grow throughout my tenure and at the time of my retirement we had three financial aid counselors, one Administrative Assistant and two Work Study Students.
When CCV moved from downtown Burlington to Winooski, the Financial Aid office merged with Admissions. With the costs of education skyrocketing, I became interested in helping students understand the costs associated with college loans. By increasing students' financial literacy, we would help students in long-term planning and decrease the delinquency rate of payment. I chaired a loan committee to assess the situation. We sent letters to students that were adding unrealistic amounts of debt and made sure that students who were near defaulting on their payments were aware of their options. As a proactive measure, I created a loan counseling spreadsheet that helped students project their estimated debt when they finished their degree and compare it to realistic salary projections in their field.
After my many years working at CCV, I find myself thankful for the opportunity to teach Keyboarding, Word Processing and still Microcomputer Applications to many students. It was rewarding to help students gain the means to pay for their education. I found myself touched when one student began to cry with joy when she realized that she had the means to go to college! The Community College of Vermont's ability to adapt to the students' versatile and changing needs, as well as allowing their staff the flexibility to make necessary improvements, is the reason it has grown into the successful institution it is today. I am proud to have been a member of this team.